---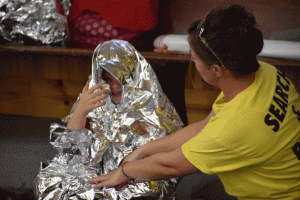 AdventureSmart is a national program dedicated to encouraging Canadians and visitors to Canada to "Get informed and go outdoors". AdventureSmart combines online and on-site awareness with targeted outreach to try and reduce the number and severity of Search and Rescue Incidents.
By following three easy steps, AdventureSmart believes that outdoor recreationalists will significantly improve their chances of survival should they become hurt or lost.
Trip Planning (write a trip plan before you go and leave it with a friend or family)
Training (obtain the skills and knowledge you need before heading out)
Taking the Essentials (carry the essentials and know how to use them
Parkland Search and Rescue has members trained to facilitate the Hug a Tree and Survive and Survive Outdoors presentations under AdventureSmart. For more information on these programs, see the links above, or go to adventuresmart.ca. To request a presentation, you can contact our co-ordinator at adventuresmartcoord@parklandsar.org.