ABOUT US
---
Welcome to Parkland Search and Rescue (PSAR)!
PSAR is a 100% volunteer organization committed to aiding those in distress. PSAR's mandate includes missing person searches, assisting law enforcement with evidence searches, as well as civil emergency response in times of disaster.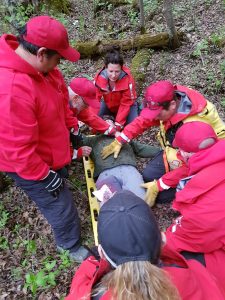 PSAR is a ground search and rescue team with experience in urban and rural terrain. We operate using the Incident Command System (ICS) and trained Search Managers to and deploy resources. PSAR has a team of dedicated volunteers who commit time to training, meetings, administration and equipment upkeep to ensure our organization is ready to be deployed 24 hours a day, 365 days a year.
Our organization must be activated by a Government agency in order to deploy. We work with agencies such as:
The Edmonton Police Service
The Royal Canadian Mounted Police
Neighbouring Search and Rescue Organizations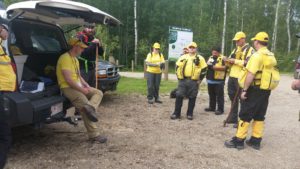 We hold regular weekly meetings on Wednesday nights, focused on refreshing our basic search and rescue skills through training scenarios and presentations. On the second Wednesday of each month, we hold a general meeting to provide business updates to the general membership.
Interested in seeing what the meetings are all about? Please call ahead, as we may be participating in a training exercise offsite, or acting on a call-out.